---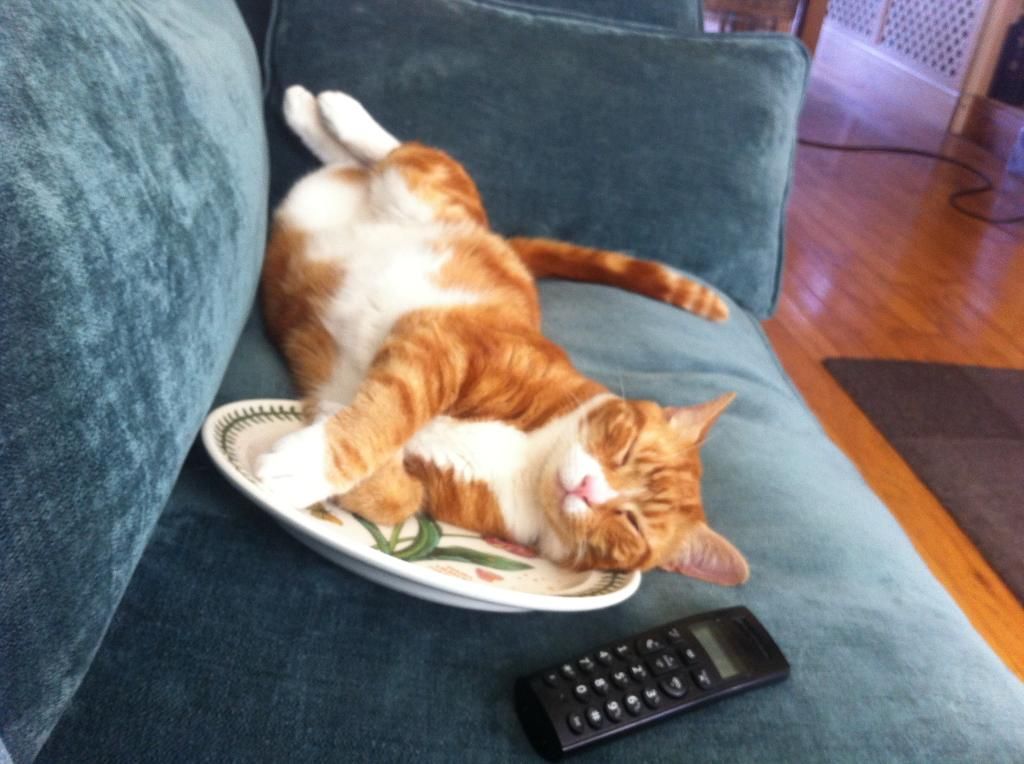 I'd just had lunch and left the plate by my side, and carried on reading my book. Vic was asleep in the corner, and when I looked over, he was blissfully asleep....on the plate!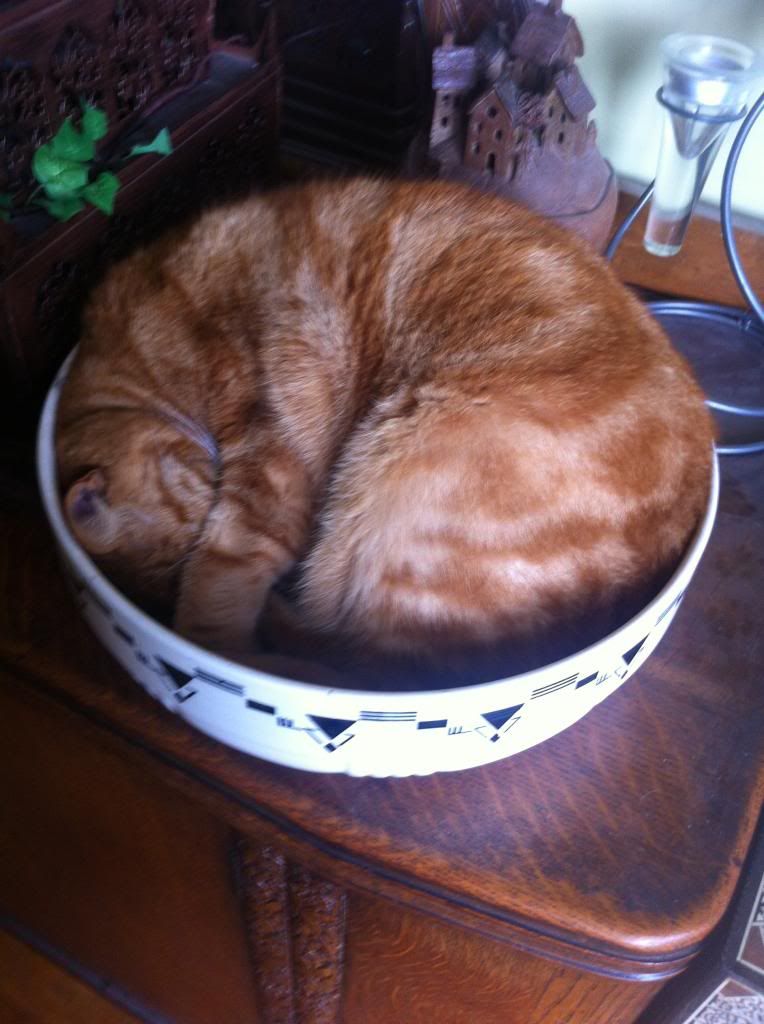 This answers the question can you fit a large ginger tabby cat into an Art Deco fruit bowl.....Max was fast asleep and didn't wake up for hours!
Oy Archie, caught you! That is not a suitable place to do that thank you....